40

weeks.

40

stories. About

2004

.

Sixteen years ago, TMM started out as The Mid-Majority. Those were challenging times, much like now. Using basketball memories as a convenient reëntry point, TMM will spend a full year deconstructing 2004. Welcome to Season Zero.

New chapters are available weekly, exclusively to Patreon and legacy Bally Club GOLD™ subscribers. Thirty days later, the chapters are posted publicly in the TMM Archives. Find out more about this ambitious basketball journey through space and time.
Latest Updates
2w 1d
·
Zero Season: Prepare For Battle ゼロバトル
December 2021 was not the right month for a lot of things. It wasn't the right month to buy a plane ticket to South Africa. If wasn't the right month to play collegiate or professional basketball games. And it certainly wasn't the right month to try and put out a 400-page book about hoops. One of TMM's tiny Zero Season launch team is currently in Health and Safety Protocols, and dealing with that is currently the top priority. We will try again later in January. Our humblest apologies if our little yearlong project was part of your New Year's Day hangover plans. But. But. We promised you a digital treat to accompany the book launch, and you're getting that.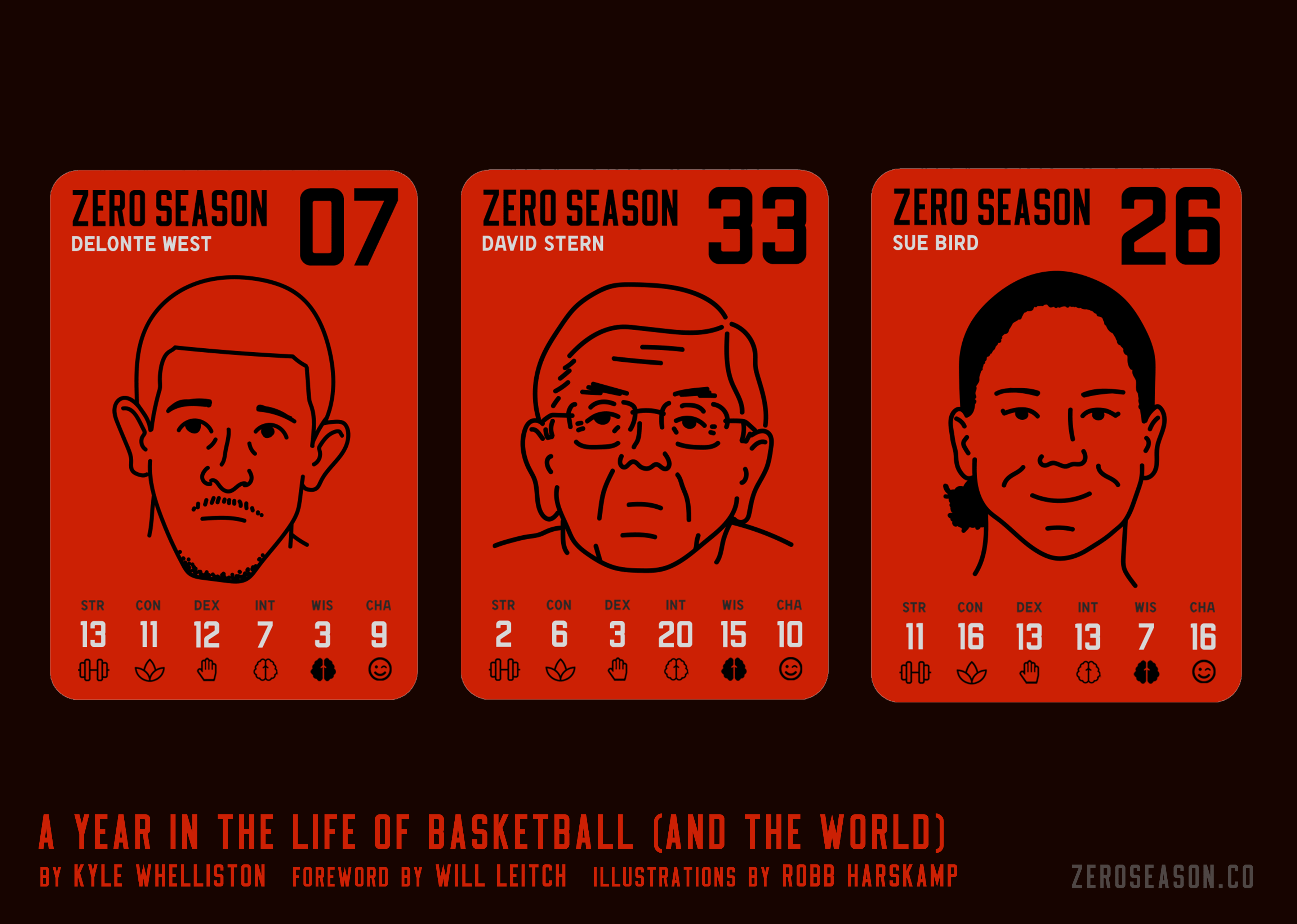 Zero Season: Prepare For Battle is a new game with a card set (with illustrations by the godlike Robb Harskamp) based on the 40 primary characters in the book. Once you log in with your Twitter account, you can collect and trade cards, Each has Dungeons & Dragons-style attributes, so you can pit them in one-on-one winner-take-card battles. (This is probably the dumbest thing TMM has ever done.) If you're a Patreon supporter, check there for codes to get extra cards. Happy New Year from TMM. Stay safe out there and please take this stuff seriously.